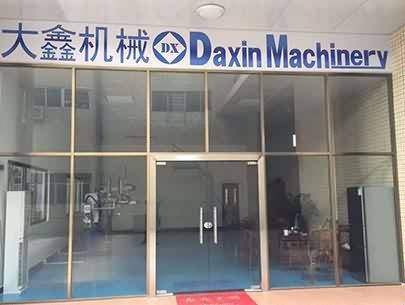 Daxin Machinery's Products Service
Used Plastic Injection Molding Machine: Over 200 units in stock
Used plastic injection molding machine
Auxiliary Equipment (new and used): Porcheson PLC, chiller, mold temp controller, auto loader, air compressor,material crusher, hopper dryer, water tower
Tooling machines (used): CNC, power press, lathe machine,extruderer, die casting machine
Robot arm(new): 1-axis to 5-axis robot arms for Injection
Molding Machines /6-axis articulated robot /3-axis to 5-axis multi-functional robot
Service: Help customer buy spare parts, repair parts or PCB boards
DAXIN MACHINERY provides one-stop solution, which includes selling machine equipment, dismantling machines, loading intocontainer, custom clearing, shipment, and even installing and commissioning of machines. Daxin also provides post-sale support:repairing machine parts or PLC boards, buying spare parts(used or new), and even sending our technician to customers'factory toservice machine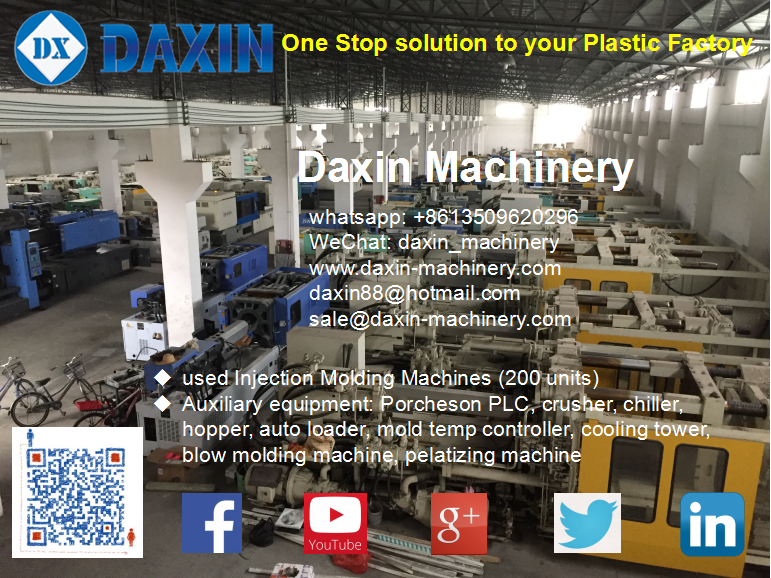 Core Business: used Injection Molding Machine
All the machine equipment have been repaired and serviced and tested without any defect. All machines can be powered on for test-run under one roof in our warehouse.
Founded in year 1986, Daxin Machinery purchases used machines (used Injection Molding Machines, tooling machines and auxiliary equipment) from everywhere in the world and keep in our 10000 sqm warehouse at Dongguan, China (very near Hongkong and Guanzhou)
There are more than 200 units in stock at anytime, which consists of many different brands from Japan, Korea, Europe, Taiwan, Hongkong and China.
Daxin Machinery has been based in Dongguan for more than 30 years, with rich experience and good reputation, we have expanded our business globally into more than 40 countries from Asia, South East Asia, Middle East, Afria, South/North America, Austrlia, Europe.
Our Mission:
Provide wide range of machines to suit every customer's needs with high quality and competivie price!